ThinQk.com is an innovative and forward-thinking company based in the Netherlands. We specialize in replacement parts for industrial pumps and can guarantee that whatever it is your business needs, we have a solution for you. Our stock list includes such popular items as the Graco rebuild kit and operates on a minute by minute basis, meaning you can always see exactly what items we have in stock and how quickly we can get them out to you.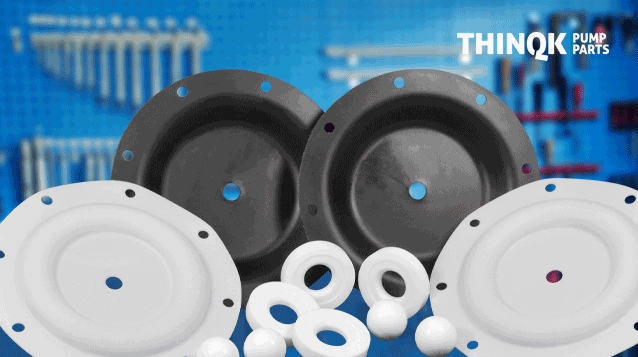 When we make the decision to offer items such as the rebuild kit Graco for sale to our customers, we put an awful lot of effort into ensuring the quality and cost is the very best it can be. Our quality control system operates in our Netherlands base and we test each and every part to make sure it matches or even exceeds industry standards. Our items are extremely cost effective and will last you for a considerable period, saving you both time and money.

Our Graco rebuild kit has saved many companies the hardship of suffering from broken down machinery, replacing worn down equipment and restoring production to levels that are as good as new. Our clients know they can always place their trust in us as we offer a truly unbeatable service that offers a full satisfaction guarantee. We can ship replacement parts straight out to you and operate a worldwide service so we can ensure you get your parts without any delay.

You may even be suffering from an issue with your industrial pump but are unsure whether you need rebuild kit Graco parts or something else entirely. That's no problem at all as our staff will be more than happy to have a totally free, no obligation chat with you, working together to offer you the exact replacement parts you need.
Register now
---