Running a business in the industrial sector is a challenging environment. Machinery quality is put to the test each and every day, with an often continually running production line. Over time, this takes its toll on your machinery and your pump parts, leading to a reduction in both output speed and quality. To ensure this doesn't affect your business, your pump parts should be replaced on a regular basis, so as not to cause further damage in the future. One option for this, is a SANDPIPER pump rebuild kit..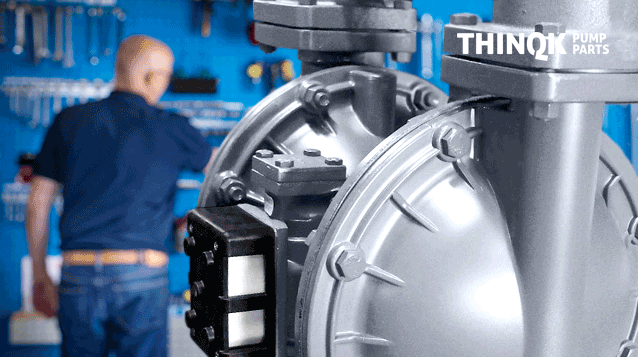 Unlike inferior parts, a Warren Rupp SANDPIPER pump rebuild kit has been built and produced to the highest specifications. The high quality materials will ensure that degradation is not an a short term issue and that any replacement parts will have a long and hard wearing lifespan. Our SANDPIPER rebuild kit pump is available to purchase from our website, along with a range of AODD pump replacement parts.
We are proud to know our business inside and out, and have a team of friendly, helpful experts that can advise you on your specific needs. From a SANDPIPER pump rebuild kit, to smaller replacement parts, our staff can help you locate exactly the items you need, to get your pump up and running again in no time. The Warren Rupp SANDPIPER pump rebuild kit suits pumps from all types of production lines, from the chemical industry, to construction and mining industries and has been designed to deal with the toughest of conditions.
If you would like to see our SANDPIPER rebuild kit pump, or any other of our replacement parts, please visit our website today at Thinqk.com. You can also email us at info@Thinqk.com, or by simply clicking the link at the top of the web page. We look forward to hearing from you!
Register now