Are you looking for reliable and dependable SANDPIPER diaphragm pump replacement parts for your business? Then look no further, because at Thinqk.com, we have a huge selection of high quality replacement pump parts in stock. Based in the Netherlands, we are a company that takes enormous pride in our customer service and our team of experts are always on hand to talk you through the various options that are best for you.
Our website features a large selection of items, such as the popular Warren Rupp SANDPIPER diaphragm replacement pump parts.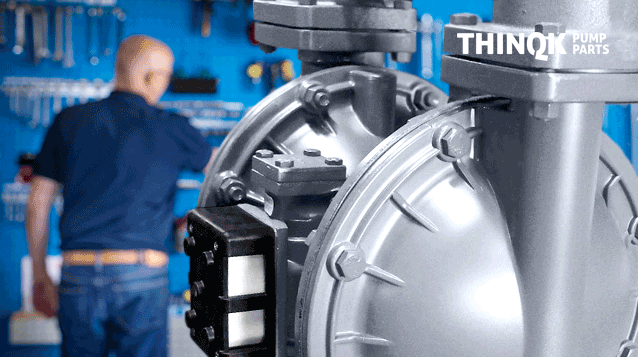 We also stock many other items that may not be listed, so if you cannot see the part you require, please contact us, by clicking on the link at the top of the page. Like all our brands, the diaphragm replacement pump parts SANDPIPER options are made to the highest possible specifications. We believe that our customers deserve the best and guarantee complete and total satisfaction with the replacement parts we provide.
It's no fun when machinery breaks down, in fact it can cause no end of problems if not handled swiftly and correctly. With our worldwide availability, we are used to providing SANDPIPER diaphragm replacement pump parts with fast delivery times, so you can get your pump up and running again as fast as possible. In fact we are only happy when our customers are, so if you need guaranteed quality for your Warren Rupp SANDPIPER diaphragm replacement pump parts, you can rely on us.
The SANDPIPER range is just one of the many high-quality brands we are able to provide. The diaphragm replacement pump parts SANDPIPER, are just some of the many replacement parts we stock. The huge choice of replacement parts on our website, show our true dedication to investing in the latest technologies and current business requirements of the industries we supply to.
Register now