Your machinery breaks down, your production line grinds to a halt and that deadline you've promised to meet looks set to go out the window. What do you do?! Well if you run or operate a business that requires replacement AODD pump parts then the answer is simple, just visit our website at ThinQk.com and let us help you. Worn machinery is just a fact of life, time takes its toll on parts just as it does with everything else and you might suddenly find yourself needing an emergency delivery from the Graco diaphragm pump rebuild range.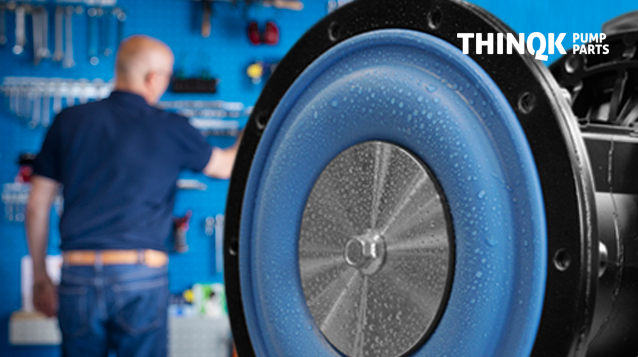 We are used to dealing with stressful and urgent situations with equipment and in fact talk to customers all over the world on a daily basis. We can take the worry out of your day by offering a solution that will mean we soon have diaphragm pump rebuild Graco parts speeding their way to you as soon as possible, with our worldwide delivery service. Trust us to diffuse the most problematic of situations and let our team find a solution that works just for you.

We also manufacture, sell and quality test a huge range of stock including other Graco diaphragm pump rebuild parts and names that are industry regulars including Tapflo, Versa-Matic and Yamada. As well as offering a live and up-to-date stock list for total customer peace of mind and convenience, we also have a number of replacement parts offline in our warehouses. So to be sure you are always purchasing the correct item just drop us a quick line via our website or give us a call before making your purchase. Our team of experts will be able to advise on diaphragm pump rebuild Graco parts or whatever else is required and can arrange a fast and efficient transaction for you.
Register now
---