Hello and thanks for taking the time to read about the replacement parts service that we at ThinQk.com offer. Although we are based in the Netherlands, we operate a worldwide service with the largest range of replacement industrial pump parts on the market today. We are a leader in providing the latest technologies to clients in many different countries and stock everything from Graco hardware replacement to Yamada replacement parts.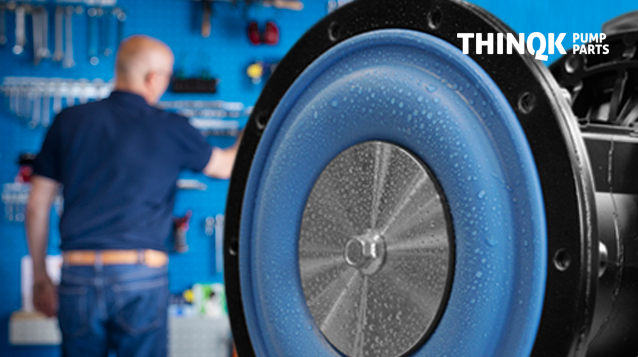 Our range of hardware Graco replacement items feature a large selection of the most commonly requested items and ones that can be shipped out internationally at a moment's notice. Balls, pistons, gaskets, air valves, O-rings and many more parts are kept updated on a live stock list that shows you exactly what quantity of items we have available, so you can decide whether to purchase them from us. The Graco pump hardware replacement range is just one of many that we offer and just like all the others, we offer a total satisfaction guarantee.

It can be a stressful situation when your business suffers from machinery failure or dysfunction due to wear and tear, so we recommend keeping a supply of Graco hardware replacement and basic spare parts in stock to prevent any loss of funding, production time or sanity! When you rely fully on a piece of machinery in your business it makes sense to always be prepared and as it isn't always practical to splash out on a duplicate pump, then it makes sense to have Graco pump hardware replacement parts to hand.

We strongly believe in offering our customers value for money as well as high-quality replacement items and the hardware Graco replacement range just goes to prove that point. If you fancy a chat about your business equipment, what we can help you with or what replacement parts you need, just give us a call.
Register now
---